Muchos ya conocerán esta pagina tan genial de
Neopets
Te invito a jugar accediendo al link de la imagen y luego seguir leyendo mi guía.
Es una página web que contiene mascotas virtuales, donde cada usuario puede encargarse de cada animal (llamado neopet). Una vez que creas un neopet debes alimentarlo, hacerlo jugar, si deseas darle ropa para personalizarlo, etc.

Yo llevo alrededor de 5 años jugando esto y la verdad me fascino para los que apenas empiezan con esto les dejo esta guía breve de cómo ganar puntos de forma sencilla con algunas visitas diarias que debemos darle. Tal vez adjunte otras guías pero por el momento les comparto este conocimiento extraído de diversas páginas.

PD: Pronto haré layouts para perfiles, tienda, galería, Mascotas etc...
Todo para alimentar a tus neopets
La Cocina de la Sopa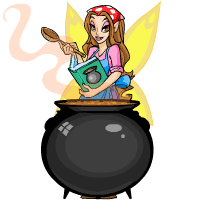 La cocina de sopa es la mejor elección para alimentar a tus neopets cuando no tengas nada para darles, siempre y cuando tengas menos de 3000 neopuntos (NP).

La Tortilla Gigante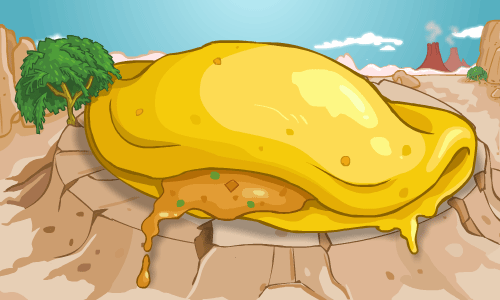 Otro sitio para conseguir cosas gratis es la Tortilla Gigante, cada Tortilla tiene 3 porciones, y se puede recibir una por día o mas dependiendo del hambre de tu neopet, puedes visitar este lugar diario y puedes resivir diferentes tortillas.

Gelatina Gigante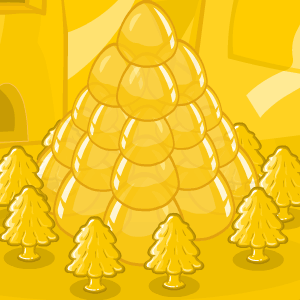 Neopets te regala un pedazo de gelatina diaria, pueden servir para alimentar a tu neopet, traen 2 porciones, y si se acumulan muchas las puedes ir guardando en tu inventario o en tu caja de seguridad para cuando te hagan falta.

Comida gratis por mes y 2.000 neopuntos

Cada mes te puedes acercar a este tópico para recoger comida gratis especialmente un alimento para cada uno de tus neopets además que puedes recibir 2.000 NPs.
The Movie Central
En Neopia Central un nuevo juego de patrocinador apareció con el propósito de ayudar a los jugadores que no tienen demasiados Neopuntos y también para los que si tienen. Central Movie es un Cine donde podemos acceder a la Cantina del local para poder alimentar a nuestros Neopets una vez al día. Lo único que hay que hacer es hacer clic en la puerta de la izquierda y luego en la Máquina de Pochoclos, en la Máquina de Malteadas o en la Máquina de Hamburguesas para elegir el alimento que le queremos dar a nuestro Neopet, luego hacemos clic en el Neopet que queremos y luego en la boca que aparece debajo de la Gelert.


Neopuntos y cosas faciles visitando paginas diariamente
El santuario de Coltzan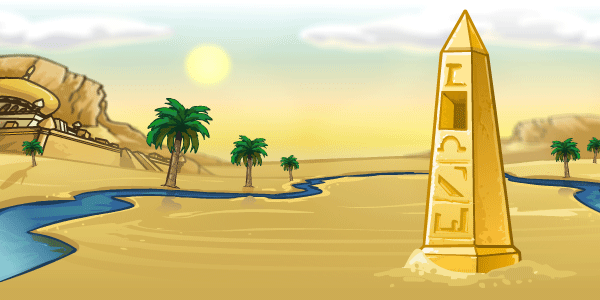 Puedes acercarte a éste santuario cada 12 horas, el rey te otorgará un premio por haber ido a visitarlo, el evento es muy aleatorio, algunos siguen una tabla que acá te dejo:
Movimiento: Cada quinto segundo de la hora (Ejemplo, 5:00:5 NST)
Defensa: Cada décimo segundo de la hora (5:00:10 NST)
Fuerza: Cada treinta minutos de la hora (5:30NST)
Salud: Horas impares (1, 3, 5, 9, 11, 13... :00 NST)
Nivel: Horas pares (0, 2, 4, 6, 8, 10, 12...:00 NST)
Comida del desierto: 11:00 - 12:00 NST
Doblones: A los 55 segundos del minuto (Ej, 4:34:55, 17:12:55 NST)

La maquina de fruta
En la máquina de fruta en Sakhmek, todos los días tienes una tirada gratis, si las dos primeras frutas coinciden, ganas un premio. Si las tres frutas son las mismas, ¡ganas un gran premio!
Un truco para esta rueda, es esperar por lo menos 25 segundos para ganar.

La Tumba abandonada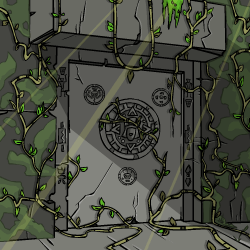 En cada visita que se le da a la tumba abandonada aleatoriamente nos enfrentamos a un riesgo que atacará a nuestro neopet. Pero a cambio de eso muchas veces recibes objetos o comida. La visita es cada 24 horas.

Pesca submarina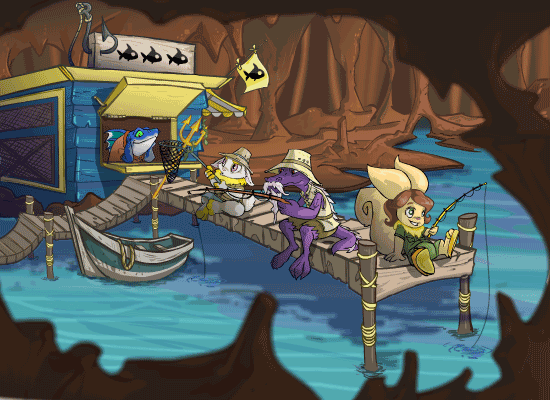 Cada 12 horas podemos ir a pescar a Maraqua, subiendo el sedal podemos conseguir objetos y comida de mar. Si se tiene un nivel bajo se pescará botas viejas y cosas inservibles. Pero cada vez que se pesque algo nuevo nuestro neopet ira adquiriendo más habilidad, donde nos darán mejores objetos.

Meteorito 725-XZ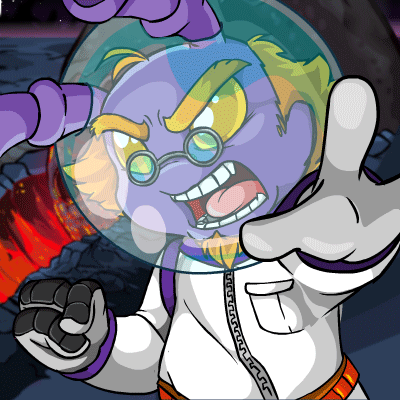 Puedes acercarte a este meteoro y tratar de obtener un premio cada 1-2 horas, pero si recibes un premio, tendrás que esperar de 12 horas a 3 días para visitarlo de nuevo. Los posibles premios incluyen petpets, armas, comida y muebles.
Manejo de Anclas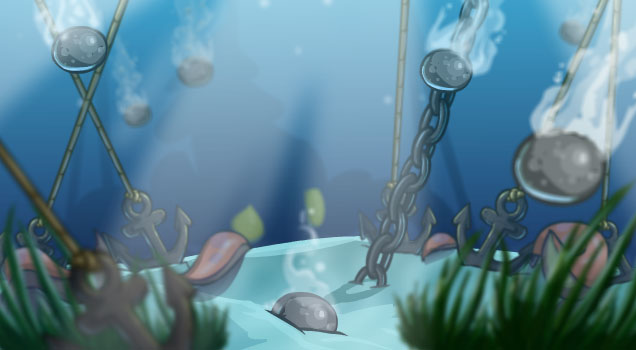 Hay peligros en estas aguas, ¡particularmente aquellos con tentáculos! Pero tú puedes ayudar a proteger las cuerdas y anclas que mantienen la nueva Isla de Krawk en una sola pieza, así que si ves algo bajo las rocas, o debajo de unas algas, que sea una amenaza a nuestra querida isla, ¡elimínalo! y podrás recibir premios como Doblones y objetos piratas, también podrás encontrar piezas del mapa de la Playa Olvidada.
El Barril De Pesca Manzanas
Pasa pasa, ¡y prueba el barril de Pesca-manzanas! Si sientes que hoy es tu día de suerte entonces pesca una manzana. ¡Puede que ganes un premio excelente! o que a tu pet le baje el HP (salud) pero eso solo sucede a veces a si que te deseo la mejor de las suertes...
El Snowager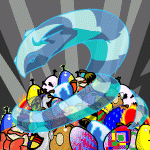 Tendrás que visitarlo cautelosamente, una ves que lo encuentres durmiendo podrás extraer un objeto de su valioso botín que vigila cautelosamente.
La encontrarás durmiendo en las siguientes horas: 6:00 - 7:00 am NTS, 2:00 - 3:00 pm NTS y 10 - 11 pm NTS.

La Rueda de la emoción
Cada 2 horas puedes ir a dar un giro a la rueda de la emoción. A mi parecer es la mejor rueda, ya que cuesta solo 500 NP y entrega buenos objetos.

El peluche mágico de Grundo Azul

En las hermosas nubes del país de las hadas se encuentra un peluche abandonado, porque no te animas a visitarlo, estoy seguro que él te recompensará con objetos, 1 avatar o np's.
Caja de juguete de Weltrude
Visita la Caja de Weltrude abre su caja de juguetes y te regalará un juguete al azar o da neopuntos. Visítala diariamente.
Tienda de Ofertas

Es una rara página, que te regala 50 o 100 np's diarios solo con entrar.

La Palanca de La Calamidad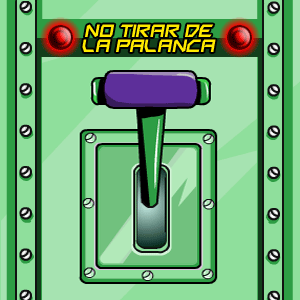 Hay una palanca muy rara que sobresale de una de las paredes de la estación espacial, tiene un letrero que dice 'No tirar de la Palanca'. Al tirar de la palanca puede pasarte tres cosas, la primera es que una malvada mano mecánica te aparezca por detrás de un panel y te robe Neopuntos, la segunda es que no pase nada y la tercera es que te de un avatar al tirar de ella.
Tombola Tiki Tack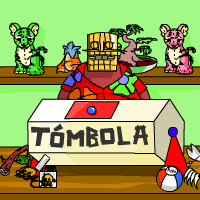 Puedes ganar grandes premios, basta con meter la mano (o la pata), sacar un papelito y ver qué premio te ha correspondido. ¡Todo lo que acabe en 0, 2 o 5 lleva premio! Puedes jugar a la Tómbola gratis una vez al día, la encuentras en la isla del Misterio.
Si tu número no es un número ganador, puedes conseguir un premio consuelo o algunos neopuntos. Si ganas,obtendrás piedras místicas, objetos raros y una buena cantidad de neopuntos.

El Místico de la Isla del Misterio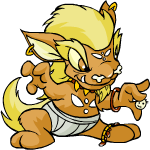 Diariamente este místico te dará una predicción aleatoria para ese día. No olvides que si te dice una frase con la palabra Kryii, ganarás un avatar.

El Templo de la luna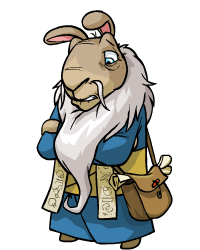 Has llegado al Templo de la luna de Shenkuu donde un Gnorbu sabio vive. Serás retado a probar tu habilidad para determinar la posición de la luna con respecto al sol y a Neopia. Puedes usar esta guía para resolverlo. Te dará un premio aleatorio tanto si ganas como si pierdes. Es gratuito.

El Agujero misterioso de Symol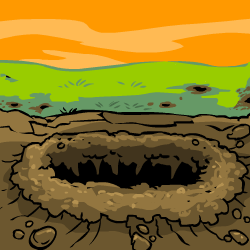 En Meridell, junto a un árbol retorcido y viejo, hay un agujero misterioso y profundo. Probablemente fue cavado por un Symol, ya que es de un tamaño lo suficientemente grande como para que quepa un Petpet. ¿Quieres dejar a tu Petpet que entre a investigar?
Tu petpet debe entrar y si tienes suerte puedes traerte de regreso un objeto raro, o cambiar de especie, o nada. Es gratis y puedes ir una vez al día. De forma aleatoria también puedes obtener un avatar.

Turmaculus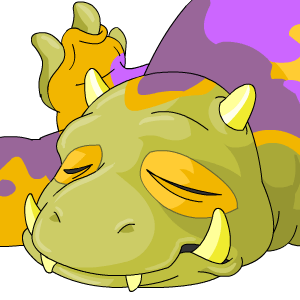 En Meridell, el rey de los petpets Turmaculus está durmiendo ¿Podrá tu petpet despertar a su Rey? Vamos, inténtalo!!! Esta página puede ayudarte con predicciones sobre el horario en que podría despertar Turmaculus. No vayas con un pet al que aprecies mucho, porque corres el riesgo de perderlo, ya que si Turmaculus se lo come, consigues un avatar, pero no vuelves a ver al petpet. Puedes obtener además armas, libros, comida y aumento del nivel de tu petpet.

El viejo rey gruñón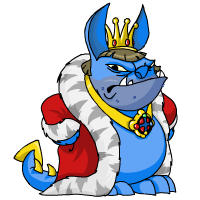 Tienes la oportunidad diaria de contarle un chiste al Viejo Rey gruñon. Recuerda que puedes conseguir 2 avatares en este juego: 1 si consigues un puntaje superior a 800 NP en tu chiste y otro si el chiste es tan malo que el Rey te saca a patadas del castillo. Además puedes obtener neopuntos y objetos. "But u' have to know a few of English!"

Manantiales Curativos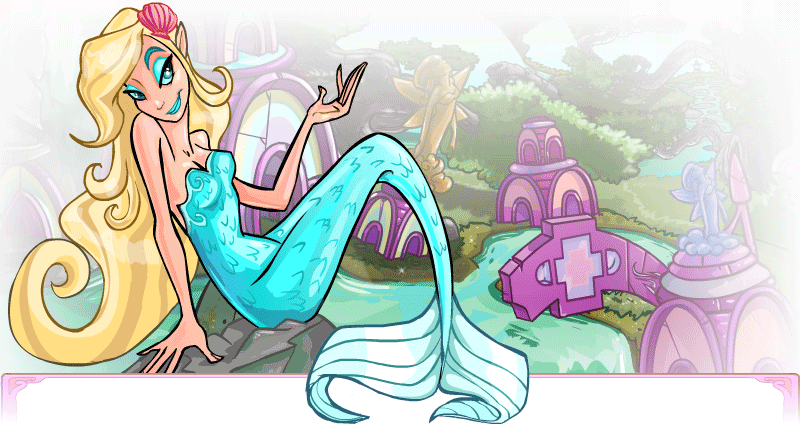 Puedes entrar cada 30 minutos para aumentar la salud de tu pet o curarlo de alguna enfermedad. La curación es aleatoria, así es que debes tener paciencia, es gratis así es que saldrá mejor que comprar una medicina cara. Recuerda que los pets enfermos no se mueren.

Arbol del dinero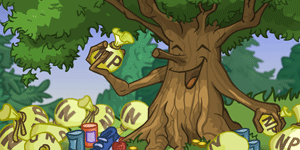 Si eres una persona paciente, puedes visitar el árbol del dinero, donde puedes encontrar objetos (usados y no tan usados) y Nps gratis. Puedes entrar y encontrar cosas cuantas veces quieras.
Cosas de segunda mano

Si eres rápido, puedes obtener artículos aptos para usar donados por otros usuarios o por personajes del juego. Si careces de dinero para personalizar a tu neopet, este lugar es el adecuado. Debes actualizar para ver diferentes objetos.

El vertedero de basura de Meridell

Aunque por lo general en este lugar sólo puedes encontrar basura, muy rara vez son encontrados objetos de valor. Si quieres intentar obtener algo del vertedero debes actualizar la página (F5) hasta que algo sea encontrado, y hacer click sobre el objeto si lo quieres, pero deberás ser rápido pues otros pueden ganártelo.

Banco Nacional de Neopia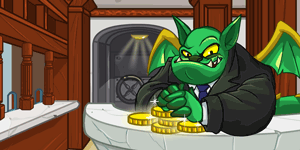 Recomiendo poner todos tus neopuntos en el Banco de neopia, porque?
Bueno para tener a salvo de los ladrones que salen aleatoriamente quitándote np's
Una vez que creas tu cuenta puedes cobrar intereses diarios. Lo malo es que debemos de visitar la página diariamente, en caso contrario esos puntos se pierden.

El Atico Casi Abandonado

Este es el ático de Casi, la aisha fantasma, ella tiene su tienda en Neovia donde vende cosas espeluznantes a bajos precios a los usuarios con mas de 3 años. Si tu usuario no tiene mas de 3 años, no podrás comprar nada.
Gracias por ver mi journal! dejame tus comentarios :3